Boat Rental in Martinique: Average Prices, Click & Boat and Inflatable Kayak.
If you're waiting for an unforgettable experience in the turquoise waters of the Caribbean, look no further than boat rental in Martinique. With a variety of boats to choose from, your adventure awaits. In this extensive guide, we'll dive into the world of boat rentals in Martinique, explore the types of boats available, uncover average prices, and provide valuable insights into extra fees you might encounter. Plus, we'll introduce you to Click & Boat, a leading platform for boat rentals, or let's uncover the magic of inflatable kayaks for a different kind of water-bound adventure!
For those that cannot wait to read our article, we made a selection of Cruises around Martinique at
Expedia
.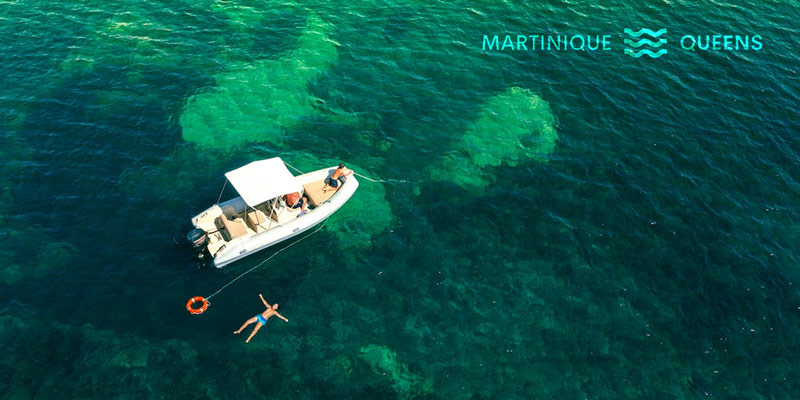 Source Pexels
Types of Boats for Rent in Martinique: Setting a Sail Your Way
Martinique, a sailor's paradise, offers a diverse array of boats for rent, something for all kinds of explorers and adventurers. Whether you're a seasoned sailor or a first-time sea traveler, there's a boat to suit your preferences and budget. Here are the types of boats you can find in Martinique:
Motorboats: For those seeking speed and agility on the water, motorboats provide the perfect blend of excitement and convenience. Ideal for day trips to nearby islands and indulging in water sports, motorboats offer a thrilling and accessible boating experience.
Sailboats: Embrace the timeless romance of sailing as you navigate the Caribbean waves on a sailboat. Sailboats allow you to harness the power of the wind, offering a serene and eco-friendly way to explore the coastal beauty of Martinique.
Rigid Inflatable Boats: Combining the stability of a rigid hull with the flexibility of inflatable tubes, Rigid Inflatable Boats are versatile and well-suited for exploration, snorkeling, and diving adventures.
Yachts: Indulge in opulence and luxury with a private yacht charter. Yachts provide an extravagant experience, complete with professional crews and lavish amenities, making them perfect for special occasions or pampered escapes.
Catamarans: Perfect for group travel or family vacations, catamarans offer spacious decks and stability on the water. These multi-hulled vessels provide ample space for socializing and relaxing, making them a popular choice for extended charters.
Inflatable kayaks: For a more insane water experience, inflatable kayaks are excellent options for family members of all ages. Paddle together, explore hidden coves, and create lasting memories with every stroke.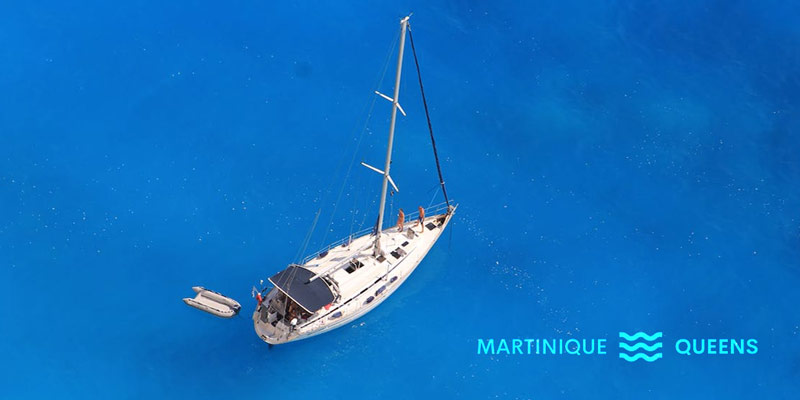 Source Pexels
Click & Boat: Unlocking a World of Boat Rental Possibilities
When it comes to seamless boat rentals in Martinique, Click & Boat stands out as a leading platform that connects boat owners with eager adventurers. With a vast network of boat rentals worldwide, Click & Boat offers an extensive selection of boats, from the exotic shores of Martinique to far-flung destinations around the globe.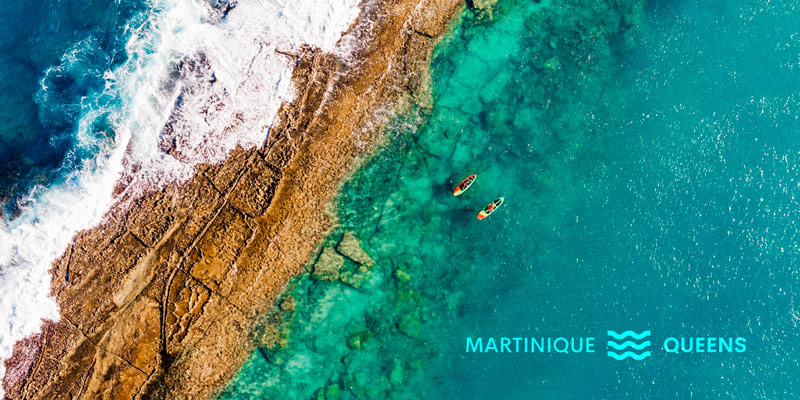 Source Pexels
Why Choose Click & Boat?
Diverse Fleet: Click & Boat boasts an extensive fleet of boats, allowing you to find the perfect vessel that aligns with your preferences and budget.
Easy Booking: The platform simplifies the booking process, making it easy to secure your dream boat rental in just a few clicks.
Direct Communication: Communicate directly with boat owners to address any queries or tailor your rental to your specific needs.
Transparent Reviews: Read authentic reviews from previous renters to gain insights into the boat's condition, the owner's hospitality, and the overall rental experience.
Secure Transactions: With secure payment options, you can book your boat rental with confidence.
Wehen it comes to our prefered selection, you can have a look at Expedia.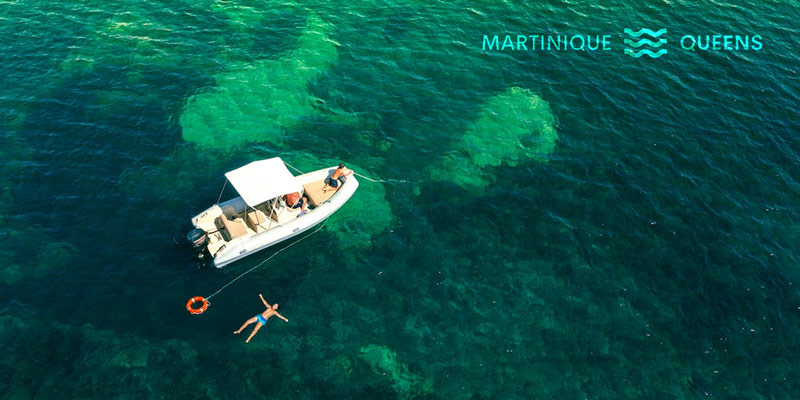 Source Pexels
Average Prices of Boat Rentals in Martinique: From Budget to Exclusive.
The cost of boat rentals in Martinique can vary significantly based on the type of boat, rental duration, and the level of luxury you desire. According to Click & Boat, the average daily prices range from $115 for motorboats to +$7k for luxurious yachts. Here's an overview of average daily prices for different boat types:
Motorboat: $115/day
Sailboat: $340/day
RIB: $425/day
Yacht: $5,092/day or $35,644/week
Catamaran: $660/day
Inflatable Kayaks: Buy one for 350$ or rent starting around 28$ for 8 hours (Kayak des Ilets du Francois).
Keep in mind that prices may fluctuate based on factors such as the rental company, seasonal demand, and special offers. For the best deals, it's wise to compare prices from various rental companies and book in advance before your travel.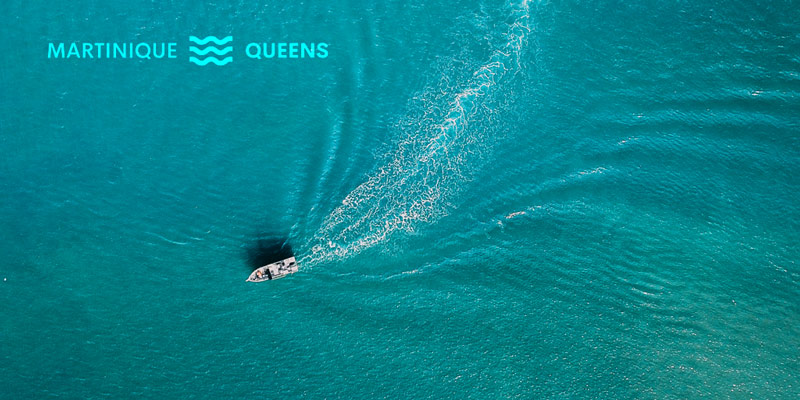 Source Pexels
Extra Fees for Boat Rentals in Martinique: Additional Charges or not?
While renting a boat promises boundless joy, it's essential to be aware of potential extra fees that may accompany your journey. Understanding these additional charges will help you plan your boating adventure more effectively. Here are some common extra fees for boat rentals in Martinique:
Fuel: Similar to Car rentals, you'll be responsible for refueling the boat before returning it. Failure to do so may result in a refueling fee imposed by the rental company.
Cleaning Fee: Keeping the boat in shipshape condition is essential. Some rental companies charge a cleaning fee if the boat is returned in a condition that requires extensive cleaning.
Skipper Fee: If you're not confident in navigating the boat yourself or simply wish to relax, you have the option to hire a skipper for an additional fee. Skippers are experienced professionals who can handle the boat while you focus on enjoying your vacation. I post this as it happened to myself twice. For example: Once in Sardinia and Croatia the good weather and a first looking fair price for a small rubber motorboat, almost got me. Usually they ask for a skipper license once you go on the sea. Keeping this in mind or having a skipper license with you, is always good to know. The freedom of going on your own with family or girlfriend for a full day on clear waters is just that extra mile of joy!
Insurance: Most rental companies offer insurance options for added peace of mind. However, these insurance packages typically come with an extra cost. Be sure to review the terms and conditions of the insurance coverage to understand what is included and what may require additional protection.
It's vital to thoroughly read the rental agreement to grasp all the fees and charges associated with your boat rental, ensuring you're prepared for a smooth and worry-free voyage.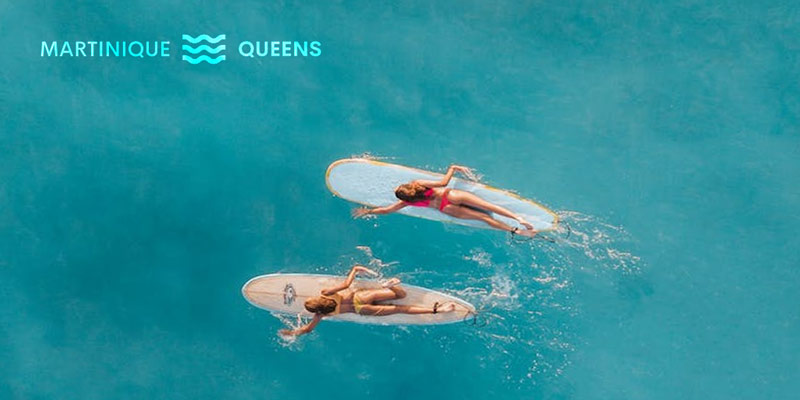 Source Pexels
Rental Companies in Martinique: Choices and options we believe are the best.
Rental companies in Martinique stand ready to fulfill your dreams of sailing or boating the Caribbean waters. Each company offers a unique fleet of boats, distinct services, and competitive pricing. Before setting sail, consider exploring rental options from reputable companies such as Click & Boat, Dream Yacht Charter, SamBoat, and Inflatable Kayak.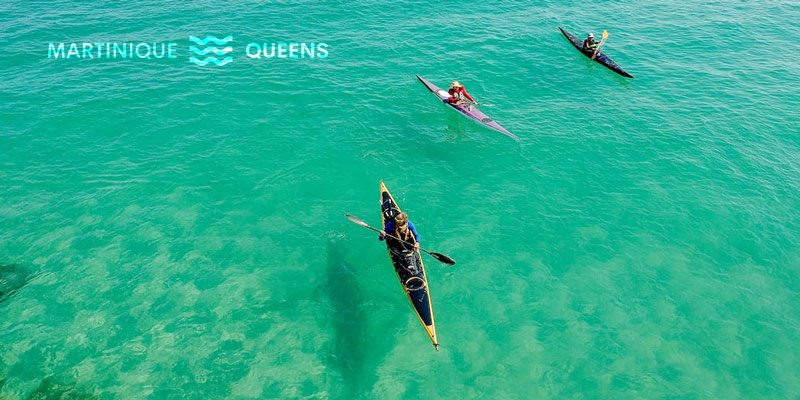 Source Pexels
Inflatable Kayak: A Unique Adventure worth a try!
For travelers seeking a different kind of water experience, inflatable kayaks offer a thrilling way to explore the pristine waters of Martinique. Compact and easy to transport, inflatable kayaks provide the freedom to venture into secluded coves, paddle along gentle currents, and immerse yourself in the tranquility of nature. We really believe this option is one of the best. Why not find some dolphins in the Kayak?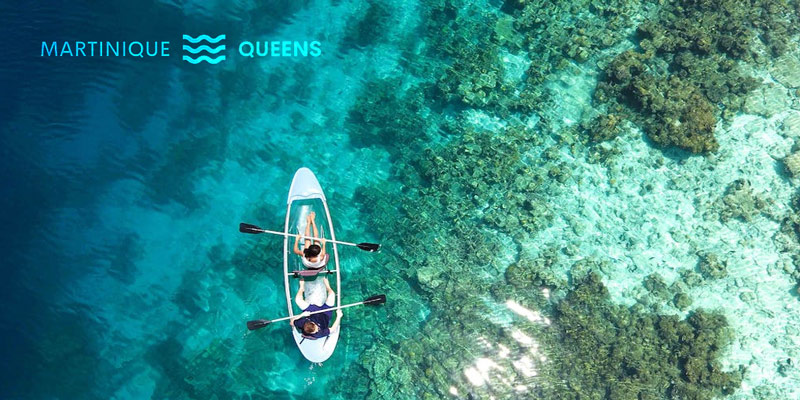 Source Pexels
Where to Rent or Buy Inflatable Kayaks:
Kanaloa: Located in Le Marin, Kanaloa offers a wide selection of kayaks for rent, including inflatable kayaks perfect for solo adventurers or families.
Kayak Passion Martinique: Situated in Le Vauclin, Kayak Passion Martinique provides kayak rentals for explorations along the southeastern coast of the island.
Tropic Paddle: Based in Le Diamant, Tropic Paddle offers inflatable kayak rentals, as well as guided tours for those seeking expert-led excursions.
Magasin Vert: With several locations across Martinique, Magasin Vert offers a variety of sports equipment, including inflatable kayaks for purchase.
Renting a boat or embarking on an inflatable kayak adventure in Martinique opens the door to an aquatic wonderland of breathtaking beauty and boundless exploration. From thrilling motorboats to elegant sailboats and luxurious yachts, the choices are vast. Thanks to Click & Boat, securing your dream boat rental is just a click away, offering convenience and variety.
As you travel forth into the azure expanse of Martinique's waters, the magic of the Caribbean awaits you. Embrace the spirit of exploration, chart your course with confidence, and immerse yourself in the splendor of Martinique's maritime paradise. Bon voyage and safe sailing!
Can I also rent a Canoe?
You can watch for the best options on Tripadvisor as we don't have information on this topic yet. Canoes are usually more interesting for River and Lakes but there is not really a lake at Martinique to go for this route, aside from a few small ones. On the other hand, you can try the bigger version of Canoes out in the sea but then we advise you to stay in a group or at least wear an inflatable safety jacket with tracker.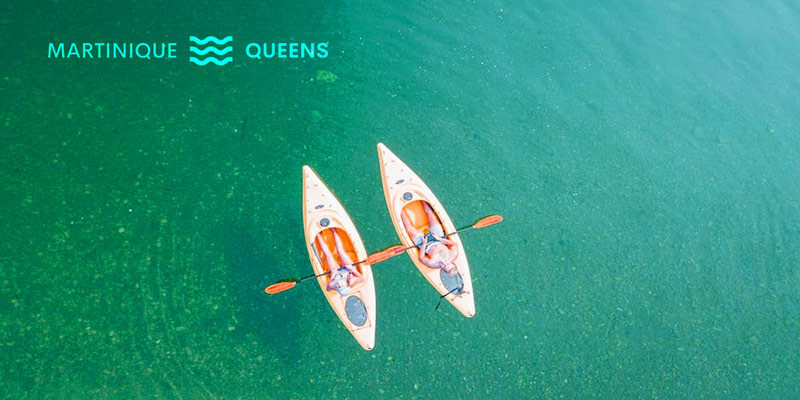 Source Pexels
Family-Friendly Boat Rental in Martinique: A Day of Aquatic Adventure
Are you searching for an unforgettable family day trip that combines the thrill of exploring turquoise waters with the joy of shared experiences? Look no further than Martinique, the jewel of the Caribbean, where family-friendly boat rentals await. In this guide, we'll take you on a nautical adventure, offering an array of boats suitable for all ages, reveal average prices for your family's budget, and share the best addresses to rent inflatable kayaks, ensuring your family's day trip is filled with magical moments.
Source Pexels
As part of your family day trip, consider engaging in kid-friendly tourist activities such as:
Snorkeling: Discover vibrant marine life as a family and marvel at the colorful underwater world beneath the waves.
Swimming: Let the kids splash and play in the warm, crystal-clear waters of the Caribbean Sea while being not so far from your Hotels, always handy to head back, eat, and refresh your bags.
Beach Picnic: Anchor at a secluded beach, unpack a delicious picnic, and relish a memorable family meal with a view. Take the bottled water with you, but please keep plastics away from the oceans as some turtles will not like it at all and it will harm the environment a lot.
Exploration: Choose an inflatable kayak for your family adventure and embark on a coastal exploration, seeking hidden coves and scenic spots.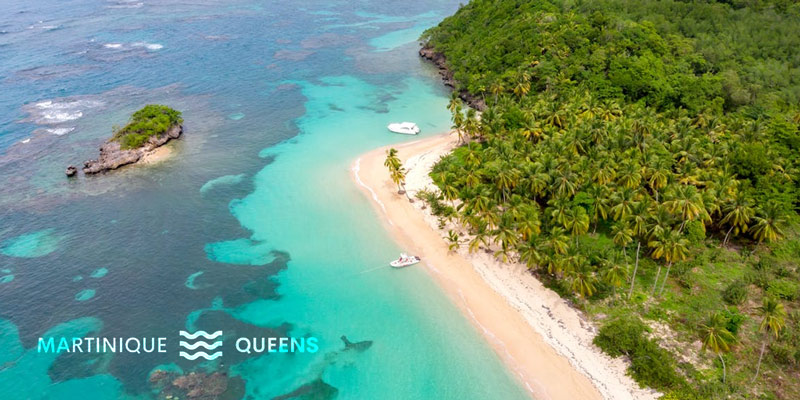 Source Pexels
A family-friendly boat rental in Martinique promises a day of togetherness, exploration, and boundless adventure. Sail across shimmering waters, immerse yourself in the natural wonders of the Caribbean, and delight in the shared joy of your family's nautical escapade.
With Click & Boat as your guide, discovering the perfect boat for your family's needs is simple and convenient. From sailboats to catamarans, and the intimate magic of inflatable kayaks, Martinique invites you to create cherished memories that will be treasured for years. So, gather your crew, set sail for a day of aquatic delight, and experience the wonder of Martinique through the eyes of your loved ones.
Jet Ski: Consider Jet Ski fun with your kids or with your partner while the kids have a jet ski on their own and have some fun around the island. Just be careful of rocks closer to the beach lines.
Party: Some small parties for kids or a self-invented party with a little booze and music is for sure an option.
Bon voyage, and may your family day trip be filled with laughter, exploration, and the beauty of the Caribbean! Just take note before renting about the average price per hour for each of the above options. Some might get expensive and as we experienced, time will pass by fast once you really enjoy these options. On the water, we advise to use a Personal flotation device. Make sure to take notes of the telephone call numbers in case of emergencies at the bottom of this page. Enjoy!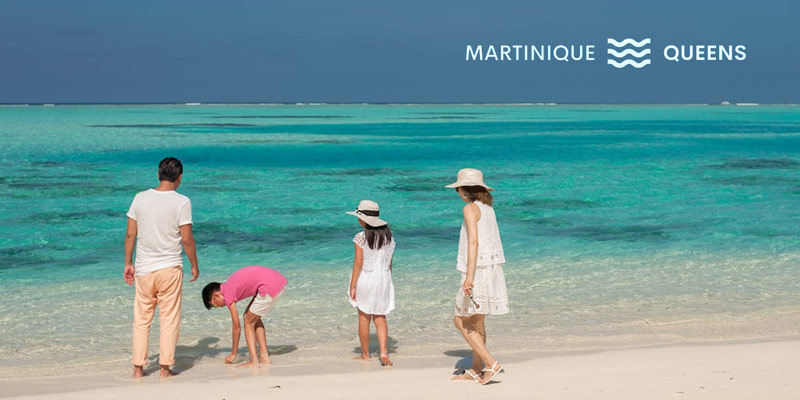 Source Pexels
What about Fishing?
Discover Seine Fishing in Basse-Pointe, Martinique
Venture beyond the well-trodden paths of Martinique's tourist hotspots, and you'll stumble upon Basse-Pointe, an enchanting commune nestled in the far north of the island along the Atlantic coast. While travelers often flock to the renowned Beaches of Trinité or the historic ruins of Saint-Pierre, the picturesque town of Basse-Pointe beckons with its best-kept secret—a thriving fishing port that merits your attention.
A Storied Past
Tucked away just behind Basse-Pointe's quaint church and its maritime cemetery, the town's port boasts a storied history that dates back to 1895. Long before its modern incarnation, this harbor witnessed the comings and goings of foreign voyagers and a cornucopia of goods, notably the precious cargo of sugar cane—a culinary treasure that would later tantalize the palates of European nations. A commemorative plaque proudly marks the last reconstruction of this historical pier.
Surfing Paradise
But the allure of Basse-Pointe's port extends beyond its historical significance. With a commanding cliff as its backdrop and sheltered by a robust seawall, this serene enclave has evolved into a veritable haven for surf enthusiasts. Dubbed "the Cauldron," this spot entices surfers with the promise of Atlantic Ocean waves and endless sunshine. It's a wave rider's dream, especially during cyclonic depressions between July and September when the swells come alive.
A Vibrant Community Hub
This port isn't just about fishing or riding the waves; it's a vibrant community hub where fishermen, surfers, and inquisitive onlookers come together to exchange stories, share local insights, and bask in the unique charm of Basse-Pointe. It's a place where generations converge, creating indelible memories, and even the illustrious poet Aimé Césaire found solace and inspiration amidst its captivating surroundings.
Unveiling Nearby Treasures
Basse-Pointe is a portal to an array of nearby treasures waiting to be discovered:
Pristine Beaches, boasting powdery white sands and crystal-clear turquoise waters. Scenic hiking trails, offering breathtaking vistas of the sea and the island's lush surroundings. Intriguing museums like Habitation Pécoul and the House of Bèlè, offering glimpses into the region's rich heritage. Rum aficionados can savor the J.M and Habitation Beauséjour distilleries, which host tastings and guided tours. Don't miss the chance to explore local markets teeming with fresh produce, aromatic spices, and handcrafted souvenirs. Reviving a Time-Honored Tradition: Seine Fishing
While globalization has led to a decline in traditional fishing practices, Martinique's seine fishing tradition endures. This age-old technique employs circular nets to encircle schools of fish—a physically demanding endeavor that doubles as a captivating display of solidarity among fishermen.
Where to Witness Seine Fishing
Weather permitting, visitors can witness or partake in seine fishing along the picturesque northern Caribbean Bays:
Case Pilote
Carbet
Bellefontaine
Anses-d'Arlet (Anse Dufour)
Trinité (Plage des Raisiniers)
A Community United
Seine fishing isn't just about the catch; it's a testament to the power of unity and shared experiences. Whether you're a tourist, a local, or an enthusiast, everyone is welcome to contribute, fostering a sense of camaraderie reminiscent of bygone eras when fishing was an essential part of daily life.
Diverse Aquatic Delights
Martinique's azure waters teem with a kaleidoscope of fish species. From bonito and kingfish to snapper, sea bream, swordfish, barracuda, sailfish, and blue marlin, catching your own dinner offers an intimate and gratifying connection to the sea.
Preserving a Rich Heritage
Seine fishing is a cherished tradition that deserves preservation and celebration, particularly among the younger generation. It serves as a poignant reminder of the island's enduring link to the sea—a source of life and inspiration that continues to yield culinary delights, ensuring this cultural legacy lives on.
Are we still missing out some information or you know something cool we can add?
Feel free to contact us and we will add more information. Thanks for the read! :)
Frequently Asked Questions about Boat Rental in Martinique
1. What types of boats are available for rent in Martinique?
There is a diverse range of boats available for rent in Martinique, catering to different preferences and needs. These include motorboats, sailboats, rigid inflatable boats, yachts, catamarans, and even inflatable kayaks.
2. How does Click & Boat work for boat rentals in Martinique?
Click & Boat is a leading platform that connects boat owners with those looking to rent boats. It offers a wide selection of boats, including those available in Martinique, making the process of finding and booking a boat rental convenient and efficient.
3. What are the average prices for boat rentals in Martinique?
The average prices for boat rentals in Martinique vary based on factors like the type of boat and rental duration. On average, you can expect to pay around $115 per day for a motorboat, while luxurious yachts can range from $5,092 to $35,644 per day or week.
4. Are there any extra fees associated with boat rentals in Martinique?
Yes, there can be additional fees when renting a boat in Martinique. These may include fuel costs, cleaning fees for returning the boat in poor condition, skipper fees if you hire a professional captain, and insurance packages for added coverage.
5. Where can I rent or buy inflatable kayaks in Martinique?
You can rent or buy inflatable kayaks from various places in Martinique. Some options include Kanaloa in Le Marin, Kayak Passion Martinique in Le Vauclin, Tropic Paddle in Le Diamant, and Magasin Vert with multiple locations across the island.
6. What are the benefits of choosing an inflatable kayak for water adventures?
Inflatable kayaks offer a unique and thrilling way to explore the waters of Martinique. They are compact, easy to transport, and provide the freedom to discover secluded coves, paddle along currents, and enjoy the tranquility of nature.
7. How can I ensure a family-friendly boat rental experience in Martinique?
To have a family-friendly boat rental experience in Martinique, consider engaging in activities like snorkeling, swimming, beach picnics, and coastal explorations using inflatable kayaks. Click & Boat offers various boat options suitable for families.
IN CASE OF AN EMERGENCY (WHILST SAILING): Telephone call numbers
Local authorities at Le Marin (Police):
+596 (0) 596 741 844
Canal VHF : 16
Numéro de téléphone : 196
EMERGENCY SERVICES:
Firefighters : 18
SAMU (Ambulance) : 15
HEALTH CARE SERVICES:
Hospital (Le Marin) : +596 (0) 596 749 205
Dialysis Center : +596 (0) 596 741 655
OTHER USEFUL NUMBERS
Customs : +596 (0) 596 749 164
Nautical gendarmerie brigade : +596 (0) 596 741 859
Borders & Air Police (PAF) : +596 (0) 596 528 970

Our Tips
Tags:
#Boat #Marine #Water #Environment #Renting #Business #Location #Society #Lake #Fishing #Service #Economy #Book #Literature #Family #Party #Tool #Telephone call #Information #Everyday life #Jet Ski #Facebook #Organization #Employment #Adventure #Point and click #Technology #Beach #Property law #Law #Hour #Web page #Trips #Sea #Workforce #Beauty #Sailing #Sport: Sailing #Manufacturing #Crew #Adventure travel #Personal flotation device #Friendship #Price #Wharf #Choice #Legal separation #Profit #Memorial Day #Geo Area #Yacht #Sea captain #Committee #Indiana #Map #Barge #Travel #Pontoon boat #Bluetooth #Internet #Greater Caucasus #Tourism #Hotel #Computer reservation system #Leisure #Shipbuilding #Scenic route #Bachelor party #TripAdvisor #Nature reserve #Copyright #Bay #Computer network #Contractual term #Miss Martinique 2023 #Caribbean Sea #Privacy policy #Canoe #Fishing vessel #River #Flagship#Martinique #Swimming pool #Restaurant #Room #Resort #Island #Tourism #Food #Water #France #Beauty #Price #House #Travel #Workforce #Real property #Space #Family #Night #Bed #Village #Nature #Review #Shower #Dating #Tropical climate #Spa #Privacy #Garden #Luxury goods #Fun #Anse #Experience #Balcony #Chair #Sea #Perfection #All-inclusive resort #Hiking #Living room #Walking #Option #Tropical rainforest #Airport #Mountain #Leisure #Bedroom #Storm #Road #Transport #Car #Volcano #Service #Cruise ship #Adult #Health club #Romance #Variable and attribute #Hospitality #Hair highlighting #Museum #Property #Color #Rum #Villa #Bedding #Spring #Theobroma cacao #Natural environment #Tender offer #Bar #Bay #Television #Massage #TripAdvisor #Supply #Location #United States #Route nationale #Therapy #Tropical cyclone #Fishing #Bamboo #Species #Towel #Bed sheet #Waiting staff #Wonder #Studio apartment #Sideboard #Fort-de-France #Culture#Boat #Construction #Festival #Tropical garden #Need #Kitchen #Physical fitness #Tranquillity #Casino #Tradition #Rating #Given name #Emotion #Flower #Hyperlink #Pointe technique #Budget #Simple living #Tuck #Rates #Luxury #Lobby #Booking.com #Interior design #Lodging #Coffee #Tour guide #Bathroom #Taste #Design #Flight #Onsen #Cuisine #Hilton Worldwide #Luxury Resorts #Culinary arts #Vegetable #Alcoholic beverage #Vacation #Region #Groupe Pierre & Vacances-Center Parcs #Camping #Escorted tour #Shooter (drink) #Concierge #Wall #East Coast of the United States #Water park #Distillation #Budapest #Capital #Column #Pier #Rustication #Safety #Eat #Budget #Visa #Exchange rates #Travel Insurance